Maximize
Your Full Potential.
IT'S TIME TO DISCOVER YOUR PURPOSE AND
WALK IN YOUR POWER.
EPISODE 1:
rACISM AND
PREJUDICE IN AMERICA
In order to begin
you must first be ready.
​
Today you have an opportunity to take the next step towards walking in
Purpose and Power.
​
Let's Get Started!
meet STEVEN -

Your Purpose & POWER COACH
Before Steven became a motivator and a Purpose and Power Coach he had his share of obstacles. From not speaking to others until he was 6, to having to repeat the first grade, to being abused. Steven struggled with his identity and finding his voice. He also suffered multiple injuries to his head, back, and legs due to different accidents.
Steven's story is one that shows that often times when you have a huge purpose you will face tremendous opposition. He also learned that his pain became his power and his test became the testimony of how his persistence, focus, resilience, and a genuine belief in God can give you victory over everything that you face in life.
Steven would go on to win multiple art and poetry competitions, and sales and marketing industry awards. He would also receive multiple promotions because of his leadership and performance. Steven has been featured in newspapers, magazines, TV programs, radio shows, and on some of the nation's leading broadcasters. He's an author, a poet, an artist, a painter, a graphic designer, a web designer, a drama director, a TV and Radio show host and producer, a pastor, a business and marketing coach, and an entrepreneur.
​
IT'S
TIME
TO
TAKE
YOUR
POWER
BACK
Steven has been featured on and has worked with
the following international, national, and local broadcast companies:
Business and Marketing
Coaching
Business and Marketing Coaching is not for everyone. If your company is experiencing exponential growth and overachieving your monthly and quarterly revenue goals then this may not be for you.
However, if you are looking for
uniquely different approaches to meeting
and exceeding your revenue forecast
and team goals then we can help.
Getting measurable, trackable results
is what we do for our clients.
Your primary target customers are drowning in a
sea of marketing chatter. According to an article in
USA Today, consumers see anywhere from 3500-5000 marketing messages per day. This makes selling to your prospects even harder.
Successful marketing in today's world is rooted in developing a customer-focused strategy with unique measurement tools, that are informed by the key decision drivers of your primary customer. You don't need another "Marketing Strategy".
What you need is a proven marketing strategy that delivers on your specific KPI's, and gets tangible measurable long term results.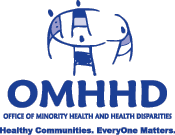 "I've had a total of 16 new customers that came from the
one-week special promotion that you created for our company. We've had even more orders online than we did in-store from
the same special over this past week. I'm grateful for the strategy that you developed to drive new business to
MOON ROCKS Gelato! "